The Toyman Killer Five Fun Facts About David Haydn Jones
Details

Written by Sammi-T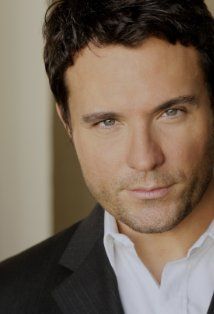 The Toyman Killer
Five Fun Facts About David Haydn Jones
The Toyman Killer premieres tonight at 10pm on Lifetime. The movie follows Dr. Kate Kovic, who is a criminal psychologist who joins forces with Detective Ray Santana in order to help save a woman from execution. It joins the list of many Lifetime hits and is sure to keep viewers captivated from start to finish.
TVGrapevine recently talked to David Haydn Jones, who plays Detective Ray Santana. He is a fun, animated guy who is on his way to becoming the next big thing in Hollywood.  (Think Tom Hanks likability with John Stamos esque good looks)  Below are five fun facts I learned from our chat.
1. He was once a telemarketer. When talking about my own experiences in market research, he revealed that, he was once a telemarketer when he was starting out in the business. In fact, he even did a comedy sketch about it.
2. He worked with Hollywood IT man Channing Tatum. David's most recent project before The Toyman Killer was working on White House Down. He says working with Channing Tatum was a great experience and being on the set of the movie was like being a kid in a candy store, saying that he got to play, have fun and learn a lot from both Channing and the director.
3. Getting the job was a whirlwind experience. He was auditioning for TV commercials when he was sent the script for the movie. It was a Friday afternoon and he was told that he only had an hour to make a decision about the movie. On Sunday, he was on a plane to fly on location to film. He had no time to research the role, but says the book he was reading at the time (Psychopath Test) helped him out quite a bit.
4. He speaks Welsh. His father is from Northern Wales, so he has had the opportunity to visit, comparing the country to Lord of the Rings.
5. He is a big nerd. He loves Star Wars, Dungeons and Dragons and Lord Of The Rings. In fact, one of his biggest dreams is to go back to San Diego Comic Con to promote a project.
Thank you to David and his team for this opportunity and check out The Toyman Killer on Lifetime.