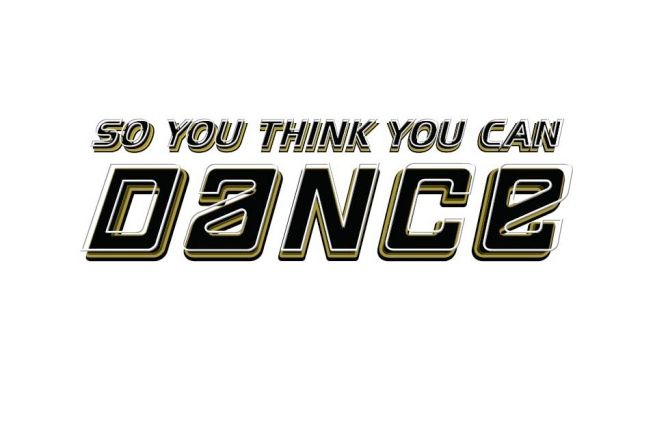 So You Think You Can Dance
Recap For May 21, 2013
Hello and welcome to the third night of So You Think You Can Dance. LA Part Two will start out tonight's show with Jesse Tyler Ferguson from Modern Family Joining Mary Murphy and Nigel Lythgoe.
First up is a dancer named Slick. He is somewhat of a break dancer with his arms. His goal is to entertain people with a new style that no one has ever seen. Throughout the entire performance they judges moan and groan in pain. Jesse asks him if he is OK  and he proceeds to dance more. The judges all agree that it would be fun to see him attempt to do the choreography.
Alex Kessinger was placed in a foster home at age four, she feels a special connection to her brother and he adopted mother Paula. Alex has won the award for Miss Dance America. The audition is very unique and very cheeky. Mary sends her to Vegas without even confronting with the other judges although they agree. In the preview someone is in a chicken suit and the exorcist has returned for another shot this season.
Sebastian Sarah is up next, he is a dancer in the Orlando Ballet. My opinion is that it is more of a jazz looking piece than ballet but it is still a very strong routine. Mary says that she loved him but hated his music. Nigel says that if he doesn't wear his atrocious shorts again he can go to Vegas.....!!!!!!!!!!!
Next we run through a montage of successful unique dancers who are all sent through to VEGAS!! A Latin dance duo performs next. The woman looks like Kim Kardashian and the man is hard to understand.... but you know one thing easy to understand was how good the dancing was to "Lets get Loud" by Jennifer Lopez. Nigel says the man is good but the woman is great. Mary states how fun they were to watch and hot they were. VEGAS!!!!!!!
After the break we see some of the season's goofiest dancers. We have a chicken, a contemporary hula Hooper and a man doing the Esmeralda dance. Nigel asks the chicken if she has been drinking but the answer was a no to him. The next dancer to perform is more of a mix between a b-boy and last seasons Cyrus. This man is named Emilio  Mary "I actually though you broke your elbow there. CHOREOGRAPHY FOR HIM
The next girl comes up and says that she wants to be a Disney princess and another one asks Mary's name. The next one's parents and aunts and uncles are in a jazz group. Nigel asks the parents to sing and they do and then Makenzie dances her contemporary piece. To me it was good but nothing stuck out. Except the judges couldn't take their eyes of her. Mary "Your lines are some of the most gorgeous ones we have seen" Sadly they tell her no to choreography but they send he straight to Vegas. Onto choreography we have to see how Slick does along with Emilio ... Slick has been sent home and Emilio along with 9 others have been sent through.
The auditions have entered a new city in Austin. Mindy Star Minnie Driver joins the judges as the great city of Austin.  The first person to audition is  4 year old who is obsessed with Cyrus. He is studying everything at high school and he isn't married. He is very cute and a strong dancer for 4. Nigel gave him a trip to Disney World since it isn't appropriate to send him to Vegas. The next dancer Haley Erbert is determined to be a very sexy dancer. This dance is very strong and completely different than anything I have seen before. They send her through to Vegas after trying to convince Nigel to do so.  
The next person has dealt with severe family issues and had to make the decision on whether to keep the dance studio or keep the family home. They chose the dance studio and lived there. This was very hard for him and has inspired him and given him to hope to follow his dream. Donovan was fantastic and to me is leaps and bounds the best of the night so far. Mary-Great Vocabulary, executed the dance fantastically.  Donovan to Minnie "You are so beautiful". He allows his Dad to dance also with him and he is also a fantastic hip hop dancer. Minnie says yes to Vega Nigel would like to see him do choreography and Mary sides with Minnie and sends him and his family straight through to Vegas.
Another Montage of beautiful touching performances is shown next with a total of 4 contemporary dancers.
Day 1 has ended and 4 more dancers advanced through the choreography round. A stuttering dancer and  the Exorcist will be with us on Day Two.
This next strange person's family runs a haunted house. His name is Dannon and his dance style is very kinky and awkward but creative and unique. Nigel "Very strong and very creative" "I liked it a great deal" Mary "You soared across the stage and brought me right in"   Shane Garcia is the next dancer. He stutters but has discovered ways to mask it like tapping his foot and talking at the same time. He is a break dancer and a very good one at that. Mary is getting very emotional throughout the performance and all the judges applaud at the end of his performance. Nigel "Beautiful flow of movement to watch" They send him through to choreography.
The next dancer was held up by gunman, locked in the bathroom and had her house destroyed. They were held up for two days and no food or water. Once her family moved to the US she learned to have a fondness for dance. Nigel like usual calls up her mother. Daniella Bustillos danced fine, is it memorable maybe I think as though her story may be more memorable than her dancing but she was very good. Mary says that she needs more work with her blending in her dancing. Yes to choreography for her.
Nick Muck Elroy is next up and he dances a mix between a contemporary and a breaking style. Minnie says she would sit up all night to vote for him which is a huge compliment coming from her and Mary calls his dancing a religious experience. Nick is going to soar to Vegas!!!! Multiple other dancers from Austin re shown in a montage in which they all move on to either choreography or straight to VEGAS!!!!!
The Final Dance of the Night is the Exorcist he is returning back to the show to try and make the top 20
He is doing this for his daughter which he brings up onto the stage. His daughter Kira dances the exorcist Dance First. The whole family dances together and is absolutely amazing. The judges give a standing ovation along with the whole auditorium. This performance is in the Top 5 all time auditions in talent show history. Nigel sends the whole family through to Vegas and the choreography sends 5 more through. The auditions go to Boston ext week and Adam Shankman joins the show as the judge.